To invest or not to invest? Invest.
Personal portfolio or let the fund managers do it? I prefer and suggest to have both.
Current times may not be the best time to trade actively and most would rather watch on the sides as the market tries to figure out where it's headed. Can't help but reiterate though that this is the best time to learn. Learn on your own and learn from the experts.
Participate in the market today, not necessarily by trading but by increasing your knowledge and getting expert credible guidance. As the saying goes,
"if you think education is expensive, try ignorance."
Here's how I do it.
Personal Portfolio
I like keeping my own personal portfolio, because a part of me wants to execute the trades on my own. I do my own readings, of news, disclosures and stocks forums such as FinanceManila.net. In short, I also self-study. Nonetheless, since I have my own full time day job, I cannot devote long hours for trading and studying. That's where expert advice comes in.
On top of doing my own due diligence and and trying to understand the market, I let the experts do it for me. Admittedly, stocks trading is not my strongest suit (otherwise I would have been a professional trader long ago) so I leave part of the studying to the experts. Such as PinoyInvestor and Truly Rich Club.
PinoyInvestor boasts of a "combined 100++ years of market experience from their five partner brokers." These guys devote their 40-hour workweeks trying to analyze the PSE, and provide tips and credible advice. They provide weekly decks on many stocks picks, compiling the recommendations and opinions of their partner brokers. You can try their services for free, or get to enjoy their full range of services and resources only for a price of 4 milk teas monthly.
Truly Rich Club (TRC) meanwhile provides its own regular updates on its model portfolio, with the help of COL Financial. A big plus for TRC is that it goes beyond stocks and provides other assistance and tips towards financial freedom and spiritual wealth.
If you have online trading accounts, chances are they also provide daily analysis and forecasts. So I personally no longer bother about too much numbers crunching and analysis. I let the brokers do their analytical work.

I've long admitted to my self that self-study might have helped me a lot in school, but at this phase of my life, I have to work hard and work smart. Work smart in a sense that I have to maximise the available resources to me, and at the same time capitalize on the expertise of others.


Isn't it that our bosses do not know everything, but they are smart enough to hire the qualified people who can do the job for them? Same goes with your investments.
[wordads]
Managed Funds
Now for those who'd rather entrust their money to fund managers and save them from headache and self study, there are lots of options. After all, if they are indeed the experts in their field, why not let them do all the trading and investments for you.


A good, necessary yet under appreciated financial product is the
variable unit-linked insurance (VUL), which provides you immediate financial protection via life insurance, and at the same time invests for you regularly in funds of your choosing. That's protection, savings and investments, all in one.


Eastsprings Investments is Pru Life UK's fund manager in the country, so they are in charge of investing Pru Life UK policyholder's money in the different funds, such as equity, bonds, money markets and combinations of the three. This allows Pru Life UK to focus on the protecting, insuring and ensuring part of their business.
Eastsprings Investments was also recently
tapped by our very own BSP
, to manage its provident funds.
Now that's a big vote of confidence from BSP, to select Eastsprings as the first foreign fund manager to manage the retirement funds of their employees.
Eastspring Investments was also recently named as Best Asset Management Company of the Year for Southeast Asia during the Asset Triple A Investor and Fund Management Awards 2013.
You also get to choose the funds to invest in but let the experts do the actual execution of trades should you decide to get UITF and mutual funds. Many local banks offer UITF. It functions much the same way as VUL, minus the protection portion of course. UITFs are also not covered by PDIC.
So whether you go for personal portfolio or managed funds, know that expert advice is always available if you know where to look for it.

So which one should you have? 

If you ask me, again I'd say you go for both!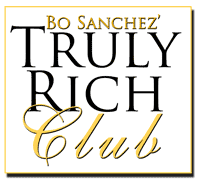 [blog_subscription_form]